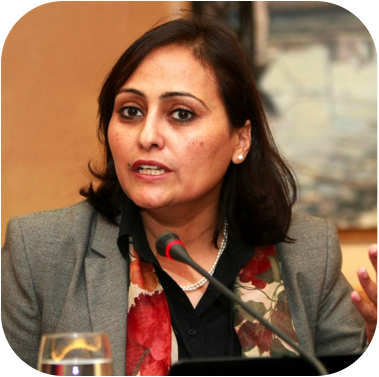 Episode 111: Non-State Actors and State-Building in Libya after 2011
In this podcast, Professor Amal El-Obeidi discusses power struggles in Libya, as well as the country's instability since 2011. In the absence of a central state after the fall of Qaddafi's regime, processes of national reconciliation and transitional justice have been ineffective. Additionally, the increased number of municipalities after 2014 has led to new political divisions. El-Obeidi argues that local-level governing coalitions have often filled the void of state sovereignty and worked to reduce marginalization, as well as ensure equal access to resources. She focuses specifically on the increasing role of non-state actors in national reconciliation. In this context, tribes played a significant role in Libya's political and social life through 'urf, or customary law. El-Obeidi highlights the position of women in local reconciliation dialogs within male-dominated councils. In addition to her research, El-Obeidi also speaks of the ways in which academic life has changed significantly for Libya scholars since 2011. The conflict in Libya has not only impacted academic facilities, but has made field research difficult, if not impossible.
Amal El-Obeidi is Professor of Comparative Politics in the Department of Political Science at the University of Benghazi, Libya. Currently she is a fellow researcher at the Institute for African Studies at Bayreuth University, Germany. She is a founding member and vice president of the Libyan Experts Forum for Development since 2017. Author of Political Culture in Libya, her work has appeared in Open Democracy and Middle East Monitor. Prof. El-Obeidi's research interests include gender issue, local reconciliation, governance and security issues, migration, conflict resolution, and peace building. Her current research addresses tribalism in Libya from a gender perspective.

 
Posted by: Hayet Lansari, Librarian, Outreach Coordinator, Content Curator (CEMA).