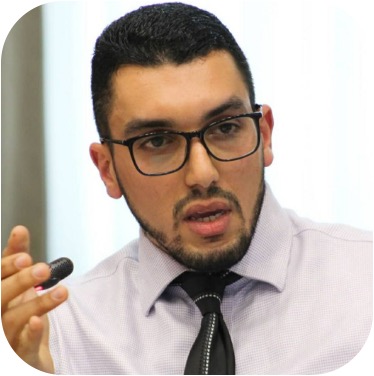 Episode 121: Libya: Continuities and Discontinuities of Political Order After 2011
To what extent is the political instability witnessed in Libya since 2011 an inheritance of the ousted regime of Mu'ammar al-Gaddafi, which ruled the country for over four decades? In his new article in Middle East Law and Governance, "Of Conflict and Collapse: Rethinking State Formation in Post-Gaddafi Libya," Emadeddin Badi of the Atlantic Council and Global Initiative Against Transnational Organized Crime discusses these connections.  Using this article as the basis of their conversation, Professor Jacob Mundy of Colgate University and Badi attempt to contextualize much of what is seen coming out of Libya today in terms of historical forces present within the Libyan polity and the powerful contingencies that have produced significant ruptures within the socio-economic orders that long governed day-to-day realities in Libya under its unique blend of an increasingly centralized security states and a post-populist corporatist regime from 1969 to 2011. Above all, Badi focuses our attention on the external shock of repeated outside interventions that have generated new dynamics within Libya, occasioning new political forms and horizons while ossifying and reinforcing others.
Jacob Mundy, Associate Professor of Peace and Conflict Studies at Colgate University, conducted this interview on March 11, 2021. This podcast is part of the "Supporting Critical Research and Strengthening Scholarly Capacity in Algeria, Libya, and Tunisia" project organized by the Centre d'Études Maghrébines à Tunis (CEMAT) and the Centre d'Études Maghrébines en Algérie (CEMA), and funded by the Carnegie Corporation of New York. Prof. Mundy heads the contemporary Libya studies research unit, of which Badi is a member.
Posted by: Hayet Lansari, Librarian, Outreach Coordinator, Content Curator (CEMA).