Maghrib in Past & Present | Podcasts is a forum in which artists, writers, and scholars from North Africa, the United States, and beyond can present their ongoing and innovative research on and cultural activities in the Maghrib. The podcasts are based on lectures or performances before live audiences across the Maghrib. Aiming to project the scientific and cultural dynamism of research in and on North Africa into the classroom, we too hope to reach a wider audience across the globe.
Episodes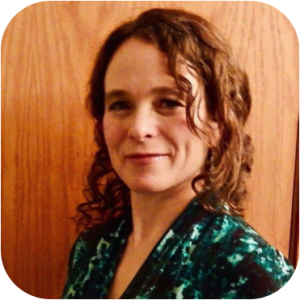 Thursday Jan 28, 2021
Thursday Jan 28, 2021
Episode 105: Jedba, Jinns, and Hāl: Bodily Modalities of Mental-Emotional Health and 'Musico-thérapie' in Algeria
In this podcast, Dr. Tamara Turner illustrates the inextricable relationship between mental-emotional health, sound, and consciousness through a spectrum of 'psychological' states that are locally mapped in Algeria as bodily modalities: jedba, hāl, and bori. These three bodily modalities constitute a wide and fluctuating spectrum of musically-cultivated, ritual trance dancing seen in various contexts from weddings and festivals to 'Sufi' hadrat, particularly among the Dīwān of Sīdī Bilāl tarīqa. Drawing from in-depth ethnographic fieldwork on Morocco and Algeria, Dr. Turner shows how notions of 'music' exceed social, symbolic, and aesthetic valence because sound and music are thought about medicinally as vibrating agents in ongoing health maintenance.
A cultural anthropologist, Dr. Tamara Turner is a researcher at the Center for the History of Emotions at the Max Planck Institute for Human Development in Berlin. Her research is at the intersection of psychological anthropology, musical and performance practice, and affect studies. She specializes in North African Sufism, anthropology of religion and medicine, and the links between cultural notions of affect, consciousness, and mental-emotional health. Her doctoral thesis was the first research to thoroughly document the musical repertoire, practice, and history of Algerian dīwān, a nocturnal trance ritual of the Bilaliyya Sufi Order that emerged out of the trans-Saharan slave trade. As a musician as well as a scholar, she studied with ritual musicians and experts, attending and documenting dīwān rituals across Algeria from the Mediterranean coast to the Saharan Desert. Analytically, Dr. Turner's work investigates the critical role of emotions and affects in rituals in general, particularly as they pertain to varieties of altered states of 'consciousness,' social and trans-personal pain and suffering, and memory. In 2017, her doctoral thesis won an Elsevier Outstanding Thesis prize. Her research in Algeria and Morocco has previously been funded by various grants from King's College London, the British Forum for Ethnomusicology, the Centre d'Études Maghrébines en Algérie, and the West African Research Association.
This episode is part of "Health and Humanities in the Maghrib" a lecture series by the American Institute for Maghrib Studies (AIMS), organized by the Centre d'Études Maghrébines à Tunis (CEMAT) and the Centre d'Études Maghrébines en Algérie (CEMA), in close collaboration with the Tangier American Legation Institute for Moroccan Studies (TALIM). It was recorded on the 1st of October 2020 between Berlin, Oran, and Tunis. Dr. Robert P. Parks, CEMA Director, moderated the lecture and debate.
To see related slides please visit our web site: www.themaghribpodcast.com
We thank Dr. Tamara Turner, Ethnomusicologist and Research Fellow at the Max Planck Institute for Human Development, Center for the History of Emotions, for her interpretation of Sidna Ali, from the  diwan repertoir.  
Realization and editing:  Hayet Lansari, Librarian, Outreach Coordinator, Content Curator (CEMA).