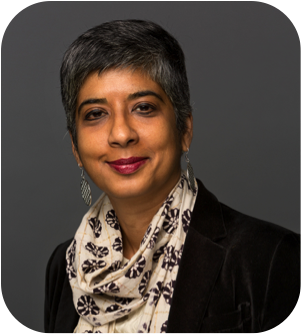 Episode 37: Looking for Abu'l Abbas
In 801 CE, an elephant named Abu'l Abbas landed in Portovenere, Italy from Ifriqiya. According to The Royal Frankish Annals, he was as a gift from Caliph Harun al-Rashid to Charlemagne. Although he appears regularly in any discussion of the period, Abu'l Abbas, like many other animals, remains a cipher. For world history, he tells a story about the circuits of diplomacy and trade that linked the Indian Ocean to the Mediterranean or fuels more speculation on the relationship of Holy Roman Christendom to the Islamic Caliphate. For art history, he is translated into the ivories, oliphants and imagery of elephants in the European imagination. Or else, he finds his proper province in children's fables.
In this podcast, Dr. Radhika Subramaniam, Director of The Sheila Johnson Center and Associate Professor of Art History & Design at the New School / Parsons School of Design reconstructs a plausible tale of this Asian elephant's travels, which would undoubtedly have been in the company of a mahout or handler, who, although unacknowledged and unnamed, probably accompanied him from India. This podcast is adapted from a longer work-in-progress that is part animal biography, part migration story, part tale of human-animal relationships and all quest narrative. It explores the writing of an animal biography as a challenge to both research and narrative as well as a promise for re-articulating an interspecies relationship.
This episode, part of the Centre d'Études Maghrébines à Tunis (CEMAT) History of the Maghrib / History in the Maghreb lecture series, was recorded at the Library of the Medina of Tunis - Dar Ben Achour - on 12 April 2018.
We thank Ahmed Fetoui for his interpretation of "Bellah Ya Ghazali" for the introduction and conclusion of this podcast.
Curator: Hayet Lansari, Librarian / Liaison Coordinator (CEMA).