Maghrib in Past & Present | Podcasts is a forum in which artists, writers, and scholars from North Africa, the United States, and beyond can present their ongoing and innovative research on and cultural activities in the Maghrib. The podcasts are based on lectures or performances before live audiences across the Maghrib. Aiming to project the scientific and cultural dynamism of research in and on North Africa into the classroom, we too hope to reach a wider audience across the globe.
Episodes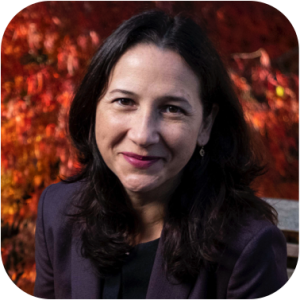 Thursday Mar 30, 2023
Thursday Mar 30, 2023
Episode 158: Simulation and Simulacra in the Tripoli Trade Fairs
In this podcast, Stephanie Malia Hom, Associate Professor of Transnational Italian Studies at the University of California - Santa Barbara, discusses her work on colonial Libya. She applies Jean Baudrillard's ideas of simulacra and simulation to make sense of the way that Italian authorities constructed the Tripoli Trade Fairs (1927-1939) as an idealized vision of Libya, and the Italian colonial empire more broadly, while simultaneously applying violent practices in Cyrenaica to crush anti-colonial rebellion. She ultimately argues that the pavilions at the Tripoli Trade Fairs "belie an insecurity on the part of Italian colonizers to demonstrate the worth of their own enterprise." Throughout her work, Hom raises questions about mobility, hyperreality, imperialism, nationalism, violence, aesthetics, and spatial production while depicting how these themes are profoundly intertwined.
Stephanie Malia Hom is Associate Professor of Transnational Italian Studies at the University of California, Santa Barbara. She writes and lectures on modern Italy and the Mediterranean, mobility studies, colonialism and imperialism, migration and detention, and tourism history and practice. Prior to her appointment at UCSB, she served as Executive Director of the Berkeley-based nonprofit organization, Acus Foundation, and before that, as Presidential Professor of Italian at the University of Oklahoma.
She is the author of Empire's Mobius Strip: Historical Echoes in Italy's Crisis of Migration and Detention (Cornell, 2019), which won the 2019 AAIS Book Prize (20th and 21st century), and The Beautiful Country: Tourism and the Impossible State of Destination Italy (Toronto, 2015). She also co-edited with Ruth Ben-Ghiat, the edited volume Italian Mobilities (Routledge, 2016), and with Claudio Fogu and Laura E. Ruberto the special issue of California Italian Studies (2019) on "Borderless Italy/Italia senza frontiere." Her essays and articles have been published in wide range of venues, including the leading journals in the fields of Italian studies, tourism history, urban studies, and folklore. She has also worked as a journalist in the U.S. and Europe.
For her research, Hom has been awarded fellowships from the American Council of Learned Societies, American Academy in Rome, American School of Classical Studies in Athens, Harvard University, Stanford Humanities Center, and The Nantucket Project.
She earned her MA and PhD in Italian Studies at UC Berkeley, and a BA with honors in International Relations from Brown University.
This podcast was recorded via Zoom by the Centre d'Études Maghrébines à Tunis (CEMAT) on December 13, 2022 with Luke Scalone, CEMAT Chargé de Programmes.
We thank Hishem Errish, a music composer and oud soloist, for his interpretation of "When the Desert Sings" in the introduction and conclusion of this podcast.
Posted by: Hayet Yebbous Bensaid, Librarian, Outreach Coordinator, Content Curator (CEMA).