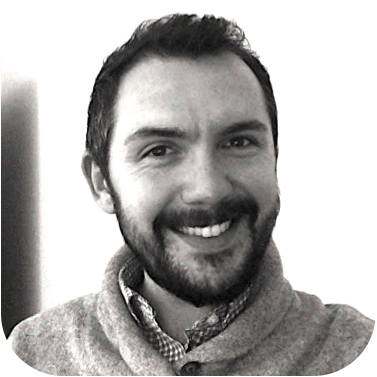 Episode 92: The Buffalo Agency: Maghribi Ibadis in Cairo, 1850-1950
In this interview, Paul Love discusses the early stages of his new book project on the history of Ibadi Muslims from the Maghrib who lived, worked, and studied in Ottoman Cairo. Tentatively titled The Buffalo Agency: Ibadi Muslims in Ottoman Cairo, the book follows the history of a trade agency, school, and library known as the 'Buffalo Agency' (Wikalat al-jamus), operated by Ibadis for nearly four centuries in the Tulun district of Cairo. From its founding in the 17th to century to its closure in the 20th, the Agency served as a waystation for students, scholars, and merchants on their journeys through Cairo. During that same period, it also became a school and library for Ibadi students and scholars connected to the famous al-Azhar mosque, some of whom stayed in Egypt for decades. By exploring the lives of Ibadi Muslims as they moved through the world of sharʿiah courts, made use of waqf to endow properties and books, and studied alongside and did business with their Sunni coreligionists, The Buffalo Agency shows the way in which Ibadis belonged fully to the Ottoman world. At the same time, the book shows how Ibadis in Cairo maintained connections with their coreligionists in North Africa, East Africa, and the Arabian Peninsula. 
The interview focuses on the early chapters of the book, including those based on research in the Tunisian National Archives during summer 2019. Paul spent part of the summer on an AIMS grant, which allowed him time to examine the correspondence of one of the most prominent Ibadis of the Ottoman Empire: Saʿid b. Qasim al-Shammakhi, who served as both the director of the Buffalo Agency and the representative of the Tunisian Bey in Egypt during the mid-19th century.
Paul Love earned his PhD in Near Eastern Studies from the University of Michigan (2016). He is currently Assistant Professor of North African, Middle Eastern, and Islamic History at Al Akhawayn University in Ifrane, Morocco. His research focuses on the history of Ibadi Muslim communities in northern Africa, the Arabic manuscript traditions of the Maghrib, and colonial knowledge production in North Africa and the Sahara. His first book, Ibadi Muslims of North Africa (Cambridge University Press, 2018), traced the history of the formation of an Ibadi Muslim tradition in the Maghrib from the 11th-16th centuries. His recent publications have appeared in the Journal of African History, the Journal of Islamic Manuscripts, and Etudes et Documents Berbères.
This interview was led by CEMAT Director, Dr. Laryssa Chomiak, and was recorded on July 19, 2019, at the Centre d'Études Maghrébines à Tunis (CEMAT).
Posted by Hayet Lansari, Librarian, Outreach Coordinator, Content Curator (CEMA).